An Overview of 3D Printing Technology
2 min read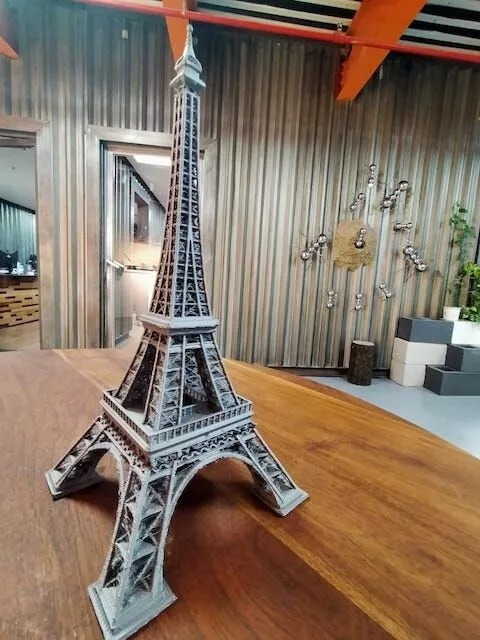 There are many processes involved in 3D printing, but which one is best for you? This article will cover Multi Jet Fusion, Directed Energy Deposition, Powder Bed Fusion, and Directed Light Synthesis. Each one has its benefits and drawbacks. You'll also learn which material types are best suited for your specific applications. If you're interested in learning more, keep reading! We've covered each of the technologies involved in 3D printing in Jeddah and explained how they work.
Multi Jet Fusion:
Known as a rapid prototyping technology, Multi Jet Fusion allows manufacturers to create functional parts unprecedentedly. This process is ideal for creating complex parts such as brackets, connectors, hinges, housings, etc. It also produces parts in high resolution and can scale to many parts. It also produces parts in materials like Nylon 12, a very strong thermoplastic.
MJF works with infrared lamps to continuously illuminate the printing surface. The powder particles are then wetted with a heat-conducting fluid, which helps them fuse with the underlying layer. The resulting part will be smooth and have intricate detail using this method. MJF is a very popular additive manufacturing technology currently on the rise, and its benefits are plentiful.
Directed Energy Deposition:
Directed Energy Deposition is a 3D printing technology used to create parts from various materials. This process is commonly used to fabricate parts, such as mechanical components. However, DED is also useful for adding features to existing components. Listed below are three applications of DED. These include repair, fabrication of near-net-shape parts, and feature addition.
Powder Bed Fusion:
Powder Bed Fusion is a form of additive manufacturing. To produce a 3d part, the materials must be converted into a fine powder, and then a means must be found to bind the layers of powder together. The most common systems use a light source, such as a laser or an electron beam to melt the powder layer by layer. Powder Bed Fusion is one of many types of 3d printing technologies.
Directed Light Synthesis:
Digital light processing (DLP)-3D printing technology uses projection light to polymerize materials. This technology has several advantages over other additive manufacturing methods, including its speed and accuracy. This type of printing is suitable for complex personalized medical products, including organs and tissues, and biomedical applications such as drug delivery. Its application in medicine and biology is particularly exciting, given its high cell viability and bionic structure.